Join us and welcome Glenn Blumhorst, Chief Advancement Officer of the Peace Corps Commemorative Foundation. Hear from Glenn about where things stand with the development of Peace Corps Park in Washington, D.C. a

We will meet at Porta Bella Restaurant in a private room for his presentation on the history and current status of the project. Find out how Madison has a presence in the project. We'll then transition to dinner (Dutch Treat) in the same space for continued conversation...related or not!.

RSVP to Kate Schachter, 608-440-0674 or kateschachter@yahoo.com required by Sunday, 9/24/2023!
Background Information from Glenn

As you are likely aware, in 2022 I completed my ten-year tenure as president and CEO of National Peace Corps Association, and am now leading the Peace Corps Commemorative Foundation's efforts to establish Peace Corps Park on a National Park Service site near the National Mall and the U.S. Capitol in Washington, D.C. I am honored to be working among a distinguished group of Peace Corps community leaders on our board of directors that includes several former Peace Corps directors and RPCV members of Congress, among others. Former Wisconsin Governor Jim Doyle (Tunisia 1967-69) has recently joined our advisory board

Peace Corps Park was Congressionally authorized by the Peace Corps Commemorative Works Act of 2014 (and reauthorized in 2021). Last year, we cleared two major hurdles, as the National Park Service and the U.S. Commission of Fine Arts both approved our design concept. We are now developing the final design, with groundbreaking for Peace Corps Park anticipated in mid- to late-2024. At the same time, we are developing a "digital companion" (visitor app) that will enable an interactive visitor experience and remote access to the Park and its educational content from anywhere in the world. The Park has tremendous Third Goal potential, as you can imagine.

My role at the Foundation includes leading the $10 million campaign to underwrite the costs of establishing Peace Corps Park, including design, engineering, construction, landscaping, operational, and a contribution to the National Park Service endowment for site maintenance. We're just getting started, but have already raised $2.25 million, with the board directors themselves having raised or contributed over $1 million. All funds must be raised or pledged before breaking ground.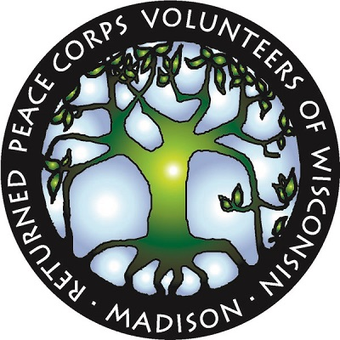 425 N. Frances St., Madison WI 53703