Raising funds for refugees
Celebrating Peace Corps Week
The Details
What: 42nd Annual Freeze For Food – 5K/10K Walk / Run Fundraiser
Organizer: Returned Peace Corps Volunteers of Wisconsin-Madison
Benefit for: Open Doors for Refugees
When: Saturday, March 4, 2023
10:30 am -- Registration at Vilas Park Shelter begins
12:00 pm -- 5K race starts
1:00 pm - 10K race starts
2:30 pm - all racers in
Where - in person: 1702 Vilas Park Dr., Madison WI 53715
Virtual option: in the locale of your choice
Online registration: http://bit.ly/Freeze4Food
Early registration ends Monday, February 20, 2023 at 11:59 pm
Online registration continues until Saturday, March 4, 2023 at 11:45 am
Price/race varies depending on age, team formation, and Early Bird vs. standard pricing.
Questions? email the Freeze planning team at freeze@rpcvmadison.org.
The Story
Wisconsin's winters may be cold, but they are never too frigid for supporting and welcoming refugees and immigrants.
On Saturday March 4th, over 300 runners will brave the elements running and walking the 42nd annual Freeze for Food race in an effort to raise money to address food security issues refugees and immigrants in Wisconsin are facing. The Returned Peace Corps Volunteers of Wisconsin-Madison (RPCV Madison) are the race organizers and all proceeds will go to Open Doors for Refugees (ODFR), an all-volunteer organization dedicated to supporting the resettlement of refugees and welcoming them to the Madison community.
After a pandemic and an economically challenging 2022, the 42nd Freeze for Food race is setting up to be very impactful. Volunteer General Manager of ODFR adds, "Madison's low-wage earners are emerging slowly from the past two COVID winters, but the progress of refugees who lost jobs or who endured recurring illness seems more slow. In addition, new arrivals from Afghanistan and Ukraine flounder as their status with the US government seems shaky. We truly welcome support from the 2023 Freeze for Food to ODFR, our non-profit group dedicated to making refugees feel welcome and integrated within the Madison community."
"Year after year, we've had a loyal turn-out of runners, and just as importantly, sponsors have generously contributed to support refugees," says race organizer Kathleen Wannemuehler. RPCV Madison sponsors the popular 5K walk/run and 10K run as part of nationally highlighted Peace Corps Week. Runs start at the Vilas Park shelter with a loop course through the Arboretum and adjoining neighborhoods. The 5K event attracts runners and walkers with a broad range of athletic skills; children, strollers, and dogs are welcome. The 10K race attracts many serious racers.
RPCV Madison absorbs most of the expenses for the race with the proceeds of their International Calendar. Sponsors and donors are also relied upon to make this event possible. In 2022, the race raised $14,500. Since 1982, the race has raised over $127,000 for non-profit organizations that focus on food security.
In 1982, Freeze for Food was the only timed race in the winter months. Today, it is one of many races available to runners in the winter. Some may be hesitant to run in March because of the cold, however running is a great way to warm yourself up during these cold Wisconsin winters. Runners should dress appropriately for the weather.
The race never cancels due to weather...or pandemic!
Your participation makes a difference! Register today.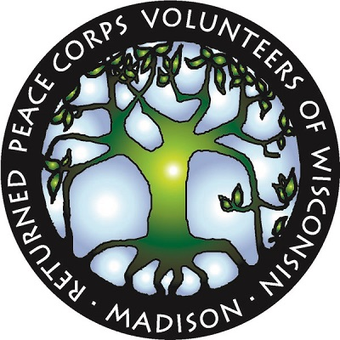 Vilas Park Shelter, Madison, WI 53715, USA