Ubugali/Cassava Porridge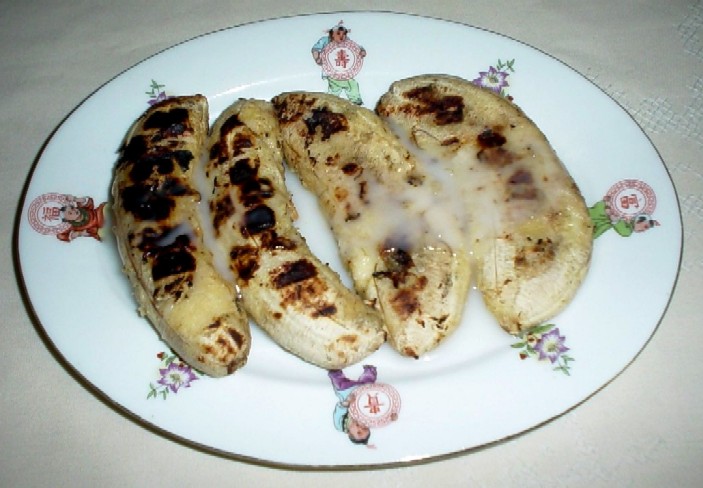 Grilled banana with coconut sauce is Khmer ethnic snacks. Most Khmer Krom snacks are homemade;most ingredients usually from our back yards like this simple and absolutely delicious recipe.
INGREDIENTS:
5 Large firm finger banana peeled
Banana leaf, cut 5 strips approx 3 inches width
INSTRUCTIONS:
1. Wraps each banana in a strip of banana leaf. Grilled on low temperature till banana leaf golden brown.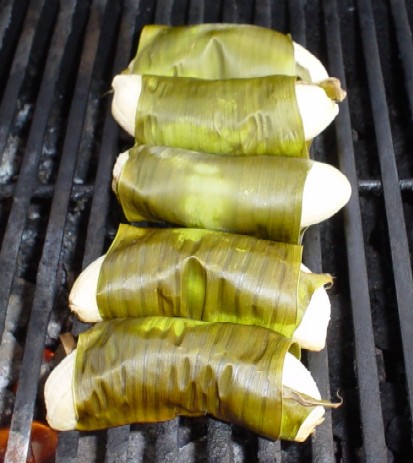 2. Removes banana leaf and continue to grilled banana till both sides golden.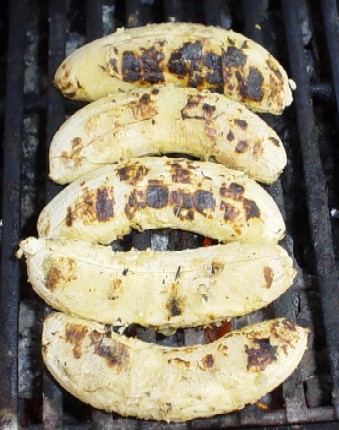 3. Put grilled banana in the middle of a large sheet of banana leaf or aluminum foil. Folds banana leaf or aluminum foil over grilled banana and press down lightly.
4. Take grilled banana out and put it in a plate. Pour prepared coconut sauce on top before serve.
5. Serve warm.
From: http://www.khmerkromTirk
Cambodia 2014 - Recipes
Chet ang nung tirk doung (Grilled banana with coconut sauce)